1- International Achievement of for IUB – IUB become member of "Global Alliance on Climate Smart Agriculture (GACSA), Office of Climate Change, Biodiversity and Environment (OCB), Food and Agriculture Organization of the United Nations (FAO).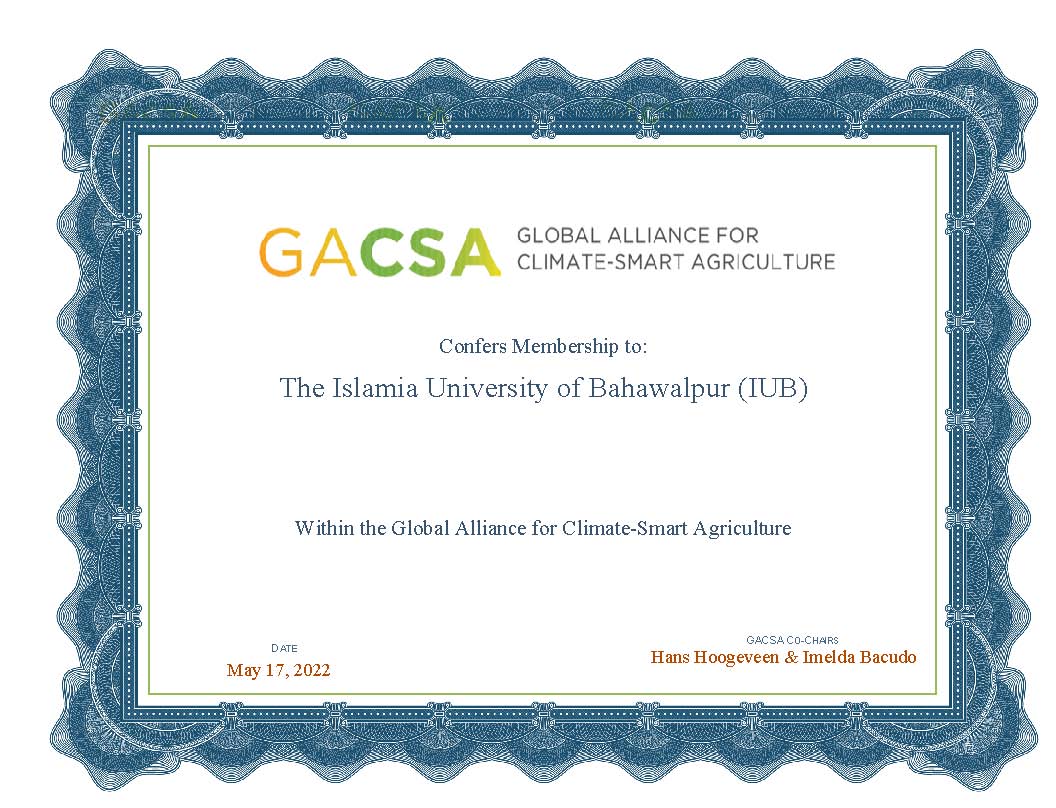 2- An International Book by International Publisher Spring NATURE. First Editor (Dr. Wajid Nasim Jatoi) from The Islamia University of Bahawalpur-Pakistan.
Building Climate Resilience in Agriculture
3- Green Campus Project, IUB performance report for the period 2021-2022.
4- Green Campus Project Sustainability Report (2021-2022).